Top 5 best laptops for photo editing
We've put together the best laptops for photo editing whatever your skill level, and whatever you budget. No matter if you're a seasoned professional with the latest DSLR camera, or a budding amateur, the best laptops for photo editing can make a huge difference to your snaps. To make things as easy as possible, every laptop we've featured on this page is able to run photo editing apps like Photoshop with ease.
Modern laptops are brilliant tools for photo editing. They combine sleek and portable designs with incredible screens and powerful components. Many of the best laptops for photo editing on this page have professionally-calibrated displays and support wide colour gamuts, so you can be sure your images will look their best.
So, what makes a great laptop for photo editing? Along with a gorgeous screen, they should have plenty of RAM (we suggest 8GB at a minimum), to help you multitask, as well as lots of storage space to keep your photos safe. A dedicated graphics card is also welcome, but not essential. 
So, read on for our pick of the best photo editing laptops available today, and if you're after something smaller, see our pick of the best tablets for photo and video editing. Once you've made your choice, then you might want to pick up some tools to help you on your photo editing journey – see our best photo editing software or best photo apps for some options.
The best laptops for photo editing available now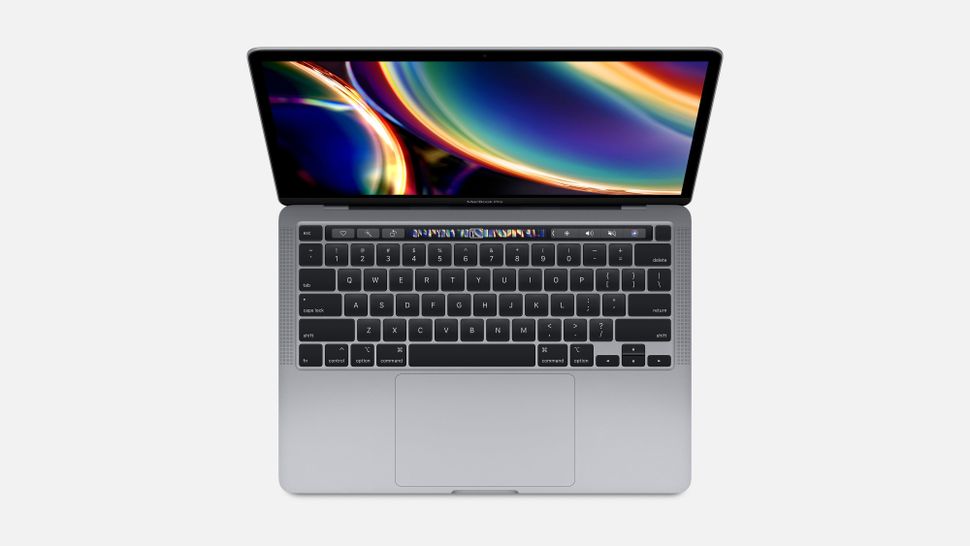 The MacBook Pro 13-inch (M1, 2020) is our current pick for the best all-round laptop for photo editing. At the end of last year, Apple gave its iconic MacBook a major refresh, packing it with a new Apple-designed M1 chip, rather than the Intel-powered hardware of previous models.
This gave the smaller MacBook Pro a real power boost, with the M1 chip performing brilliantly, especially when it came to running photo editing apps like Photoshop. Best of all, the MacBook Pro 13-inch now has the longest battery life ever seen in a MacBook. This thing is seriously impressive when it comes to battery, and means you can work on it all day editing photos, and you won't need to plug it in.
As is usual with MacBooks, it also has a gorgeous Retina screen that will make your photographs look fantastic while offering a sleek and stylish design that Apple is renowned for. The Touch Bar, a slim touch display that runs along the top of the keyboard, is a great feature for photographers, as it displays context-sensitive buttons and shortcuts that change depending on the app you're using, and it works with key photo editing software like Photoshop. It can really make a big difference to your workflow.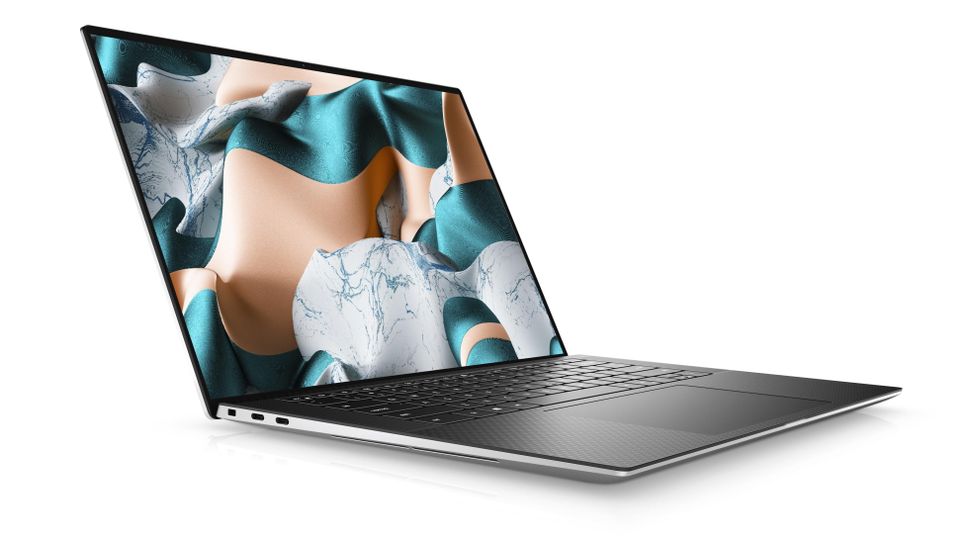 Dell has proved once again that it is the top dog when it comes to making slim, stylish and utterly desirable Windows 10 laptops with the XPS 15, and it's the best non-Apple laptop for photo editing.
If you don't want a Mac, and can't get to grips with macOS, then this is the laptop for you. Running the familiar Windows 10, you have access to all the best photo editing applications around.
What's more, Dell has packed the XPS 15 with some of the most powerful mobile components you'll find in any laptop right now, so opening, editing and saving photos is incredibly quick and smooth.
All this power is packed into a stylish body that's thin and light – making it ideal for photographers who are often working out and about. Its screen is bright and vibrant, and at 15.6-inches, it's large enough to comfortably edit photos on throughout the day. 
It's backed up by a comfortable keyboard and excellent speakers, plus Dell's famous build quality and support. It's expensive, but worth it.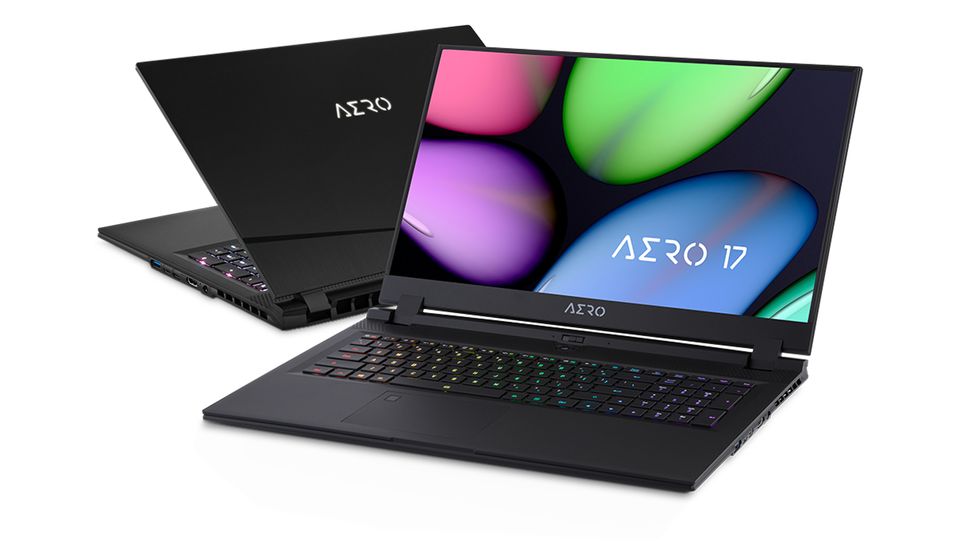 The Gigabyte Aero 17 (2021) is one of the most powerful laptops for photo editing you'll find at the moment, combining a 10th generation Intel Core i9 processor with 8-cores, along with the Nvidia RTX 3080 graphics card, one of the most powerful GPUs you'll find in a laptop at the moment.
What really makes it stand out for photo editing, however, is the fact that it offers a stunning 4K HDR screen, with 100% Adobe RGB coverage, and which is Pantone-certified as well. This ensures that any photo you edit on this laptop is going to look its very best, and keeps the colours as accurate as possible.
It also packs loads of ports, so you should be able to plug in your memory cards and any peripherals without having to worry about using adaptors. It may be overkill for many people, but if you want cutting edge performance, this is the laptop to get.
See our Gigabyte Aero 17 review for more information.
While we eulogised about the 13-inch MacBook Pro above, there's no denying that the real powerhouse of the Apple range is the 16-inch MacBook Pro that replaced the 15-inch model in late 2019.
Sure, that makes it a few years old now, but it's still a formidable photo editing laptop thanks to the powerful components that mean this is a brilliant performer, and outshines many more recent laptops.
So, the 16-inch MacBook Pro gets a larger screen than the 13-inch and 15-inch models, and that makes it far more comfortable to work on when editing your photos. It also packs AMD graphics cards and powerful Intel Core i7 and i9 processors (depending on the configuration you go for), and along with plenty of RAM, this means it's a joy to use when photo editing.
It also has a redesigned keyboard as well which eliminates some of the problems that have plagued recent MacBook keyboards. Not only is it more reliable, it's far more comfortable to use, with deeper travel and more responsive feedback.
macOS, the operating system it uses, works fantastically well with images too. If you have an iPhone for snaps and use iCloud Photo Library, every one of your photos will be uploaded from your phone into iCloud, then downloaded straight to your Mac automatically.
While having a thin and light laptop for photo editing is important, the bigger the screen, the more comfortable it is for working on, which is why the Dell XPS 17 is on this list. Its large 17-inch screen is bigger than the ones you'll find on other laptops, and it's bright and vibrant, showing off your photos in their best possible light.
Even better, the screen supports 100% Adobe RGB and 94% DCI-P3 colour gamuts, which means this offers accurate colours as well, which is important for professional photographers, or anyone who wants their photos to look their very best with a bit of editing. You can also invest in a Dell XPS 17 model with a 4K Ultra HD+ resolution of 3,840 x 2,400, which will really make your photos shine.
It's also packed with some of the best mobile components out there, and can even be fitted with a powerful graphics card as well. Plus, for a 17-inch laptop, it's also impressively thin and light as well.
This means you no longer have to choose between large screen size and portability. With the Dell XPS 17, you can have both.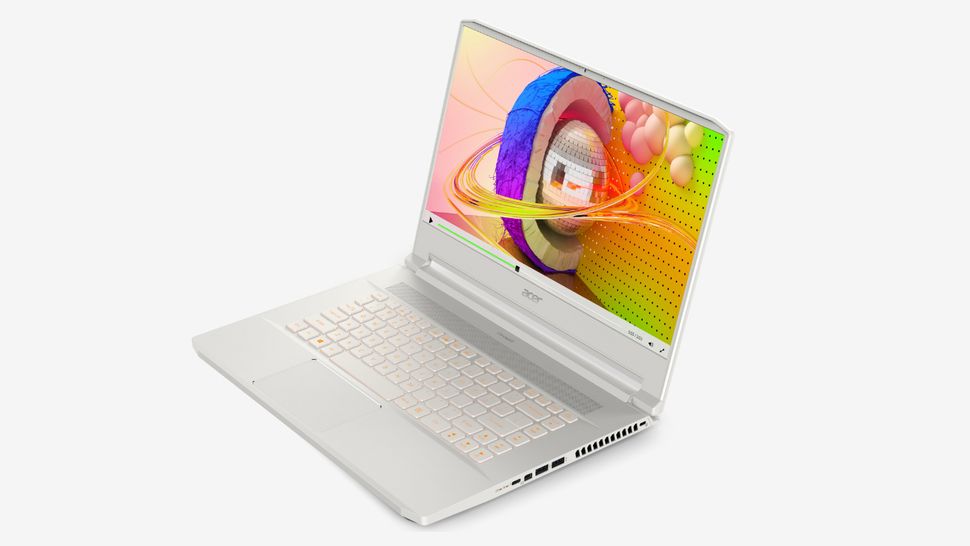 Acer is well known for making gaming laptops, but with the ConceptD 7, it's used its experience of building thin, light and powerful laptops to build a fantastic laptop for photo editing.
This is a laptop packed to the brim with powerful components which can easily run even the most demanding photo editing tools, and it's also got a gorgeous 4K IPS display that is Pantone-validated. This means straight out of the box, this screen will show your photos as they are meant to be seen with little to no need to calibrate it yourself.
The body is smart and professional, and it packs plenty of ports as well, so you can plug in your peripherals with ease. It's also easily portable, so you can carry it around with you if you spend a lot of time travelling and photo editing on the road.
It's expensive, but the level of performance this laptop offers means it's well worth the high price tag.
The MacBook Air (M1, 2020) is yet another Apple laptop that's excellent at Photoshop thanks to its powerful Apple-designed M1 chip – based on the same tech as the one powering the more expensive MacBook Pro 13-inch (M1, 2020). 
This means it's the first time ever the more affordable MacBook Air can go toe-to-toe with the MacBook Pro when it comes to Photoshop performance. You'll be able to open and edit high resolution photos and projects, and swap between apps, with ease, and its fanless design also means that it is pretty much completely silent when in use. As with previous MacBook Airs, it features a gorgeous thin and light design that makes it easy to carry around with you.
Also, for the first time in a MacBook Air, the latest model supports the P3 colour gamut, which means the screen can display accurate colors, a consideration that is incredibly important for photographers using Photoshop.
Also read: MacBook Air (M1, 2020) review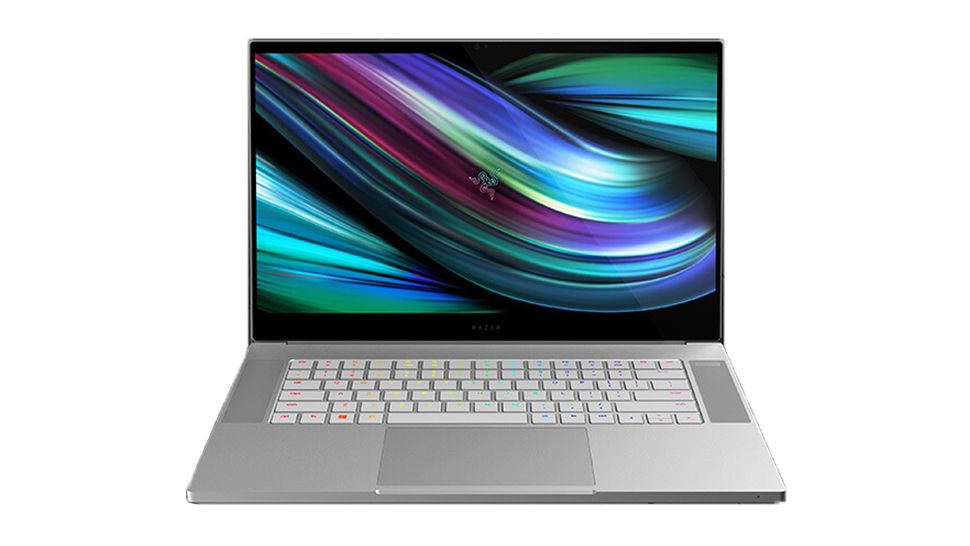 The Razer Blade 15 Studio Edition (2020) is another powerful laptop for photo editing which packs cutting edge components, including Intel processors and graphics cards from Nvidia, that you'd usually find in a gaming laptop.
While Razer is best known for its gaming laptops, its Studio Edition laptops are designed for creative professionals, and the Razer Blade 15 Studio Edition (2020) includes not just a powerful Nvidia GPU, but a gorgeous 4K screen that's been factory calibrated. 
This means it's a great laptop for working on high resolution photographs without the need to plug in a separate monitor.  A powerful CPU and bags of RAM means this laptop can handle any photo editing app with ease, and you can easily edit multiple high resolution photos at once, if you wanted to. This really is a multitasking monster.
There's no denying that this is a very expensive laptop, however, so photographers may have to think of this as an investment. However, it's extremely future proof, and you won;t need to upgrade for years and years.
The Microsoft Surface Book 3 (13.5-Inch) is a brilliant laptop from Microsoft, and it's yet another example of how a Windows 10 laptop can offer a level of style and power that can easily rival Apple's MacBooks.
The Surface Book 3 is a brilliant laptop for photo editing, packing powerful Intel processors, and you can also get configurations with an Nvidia GPU as well. Screen sizes come in both 13.5-inch and 15-inch configurations, so if you want a more portable device – or you'd like more room to work on your photos, then there's a Surface Book 3 for you.
It can also be used as a detachable tablet (by removing the keyboard) with a multi-touch display, which means you can use as a digital sketchbook – something traditional laptops like the MacBook Pro just can't do.
Bear in mind, though, that there's only one non-Thunderbolt USB-C port so you'll probably need the extra Surface Dock for plugging in all of your peripherals.
Read TechRadar's Microsoft Surface Book 3 review.
Many of the laptops in this list are expensive, premium, devices, but what if you don't have that kind of budget? Then the Acer Swift 3 the Acer Swift 3 could be for you.
It's much more affordable than many other laptops on this page – it's around half the price of the MacBook Pro – but it features a nice design that feels robust, and comes with a quad-core Intel processor and 8GB of RAM, which is plenty for most photo editing apps.
Its 14-inch display is surprisingly good, with IPS technology that lets it really show off bright and vivid colours, and it boasts a full HD (1,920 x 1,080) resolution.
The keyboard is great to work on too, making this a fantastic choice for anyone who wants the power to do serious photography work, without breaking the bank.
Best laptops for photo editing: What to consider
The best photo editing laptops will offer plenty of speedy storage. Ideally an SSD (Solid State Drive) with 512GB or 1TB (or higher) storage. This gives you fast data transfer rates (handy for moving all your photos to and from one of the best external hard drives or camera memory card), while also offering plenty of space to hold those large files.
Getting a decent laptop for photo editing doesn't mean you have to buy the most expensive thing out there. As you'll realise, basic photo editing like cropping, resizing and applying straightforward filters, can be performed on most devices. But we've prioritised graphically-capable laptops in this list because if you're looking for a photo-editing laptop specifically it's likely you'll want to do at least some advanced stuff. 
As we mentioned earlier, we've prioritised graphical power (from AMD and Nvidia) above other elements but a pixel-perfect screen is also a must. 
Many laptops now have IPS displays so you get brighter, bolder images, wider viewing angles and better colour reproduction. And resolutions are now higher than ever with Full HD now a minimum but even higher resolutions are standard on many. 4K is also a more regular option though it is still expensive.
Some laptops aimed at photographers have screens that support AdobeRGB and sRGB colour spaces, so it's worth looking out for those. 
In terms of other specs, you should consider 8GB of RAM a minimum, likewise an Intel Core i5 processor. And your SSD drive should be 256GB as a minimum, too. Bigger is better if you'll be storing a lot of photos on the device, but you may be using cloud storage of course. 
You may also want to see our guides to the best laptops for Photoshop and best laptops for graphic design.
Read more: